New Rector for Old Saint Paul's
We are delighted to announce that a new Rector has been selected for Old Saint Paul's, Fr John McLuckie. Fr John will be joining us in October, from St Mary's Cathedral, Edinburgh where he has been Vice-Provost since 2012.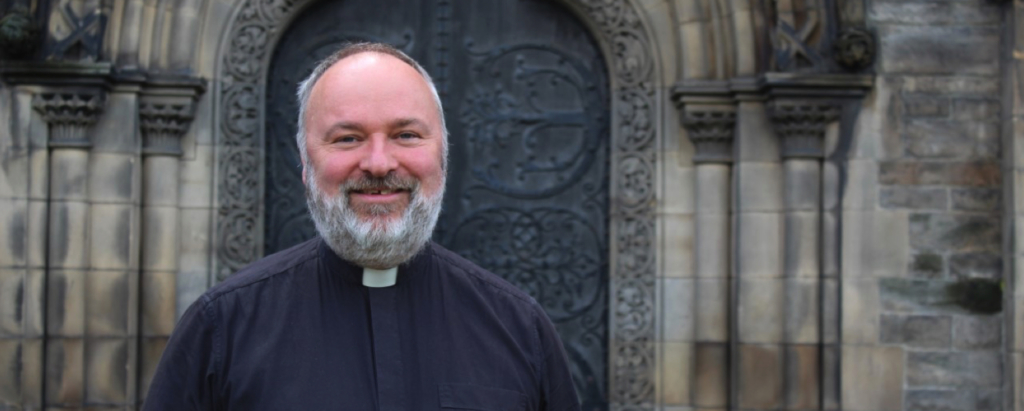 Fr John grew up in the North East of Scotland and was ordained in the Episcopal Church in 1991. Since then, he has served in Perth, Glasgow and Edinburgh as well as having two spells south of the border in college and hospital chaplaincy in Cambridge and London respectively.
John is convener of the SEC's Inter-Church Relations Committee and teaches spirituality to the students of the Scottish Episcopal Institute. He is currently finishing his PhD on the mystical theology of William Johnston SJ.
Of his selection as Rector of Old St Paul's, John says; 'It is an immense privilege to be taking on the role as rector of a church I have known and loved for over 30 years. I pray that this next phase of our life together will be fruitful and joyous. Sarah, Theo, Clara and I look forward to joining you all very soon.'
The Rector's Warden of Old Saint Paul's, Eric Stoddart says:
"Fr John McLuckie is a priest with considerable experience and a deep spirituality. The members of the Vestry are so pleased to have found someone with extensive gifts in liturgy and a profound commitment to social justice to lead us into the next phase of our church life."
Fr John's installation will take place on Tuesday 15 October 2019 at 7.30pm at Old Saint Paul's.
We look forward to welcoming Fr John and his family in October.