We are a Scottish Episcopal Church in the heart of Edinburgh
You are welcome to attend any of our services in person or online.
The White Rose is a monthly online magazine for the OSP community. Each month, one of the beautifully written and well-researched articles of the issue is featured on our website for a wider readership.
For the month of November, we have selected three short pieces to share with our online community. Come join us as we ponder on remembrance, stillness in the city and our warm lunches.
Old Saint Paul's is a large church in the heart of Edinburgh's Old Town, with members gathered from across Edinburgh and beyond. As you settle in to Old Saint Paul's, you may wish to become involved as a member and be part of this committed community.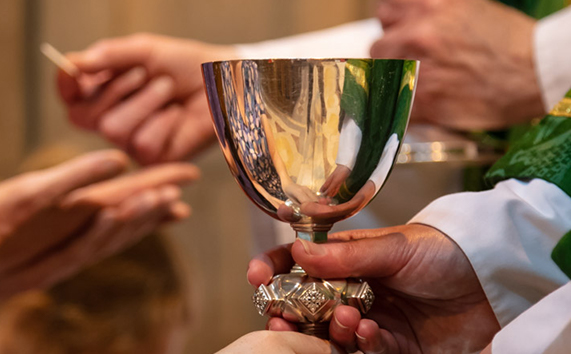 "It was the beauty of the liturgy that first drew me to OSP"

Our main worship service at Old Saint Paul's is High Mass on a Sunday Morning. On Sunday evenings, we gather for Solemn Evensong and Benediction.
On weekdays, there is Morning Prayer and Low Mass.
Old Saint Paul's is a gathered congregation that meets in the centre of Edinburgh.
People are drawn to Old Saint Paul's for many different reasons – their love of liturgy, church music, devotion to Anglo-Catholic worship, or their search for a church where they feel at home.